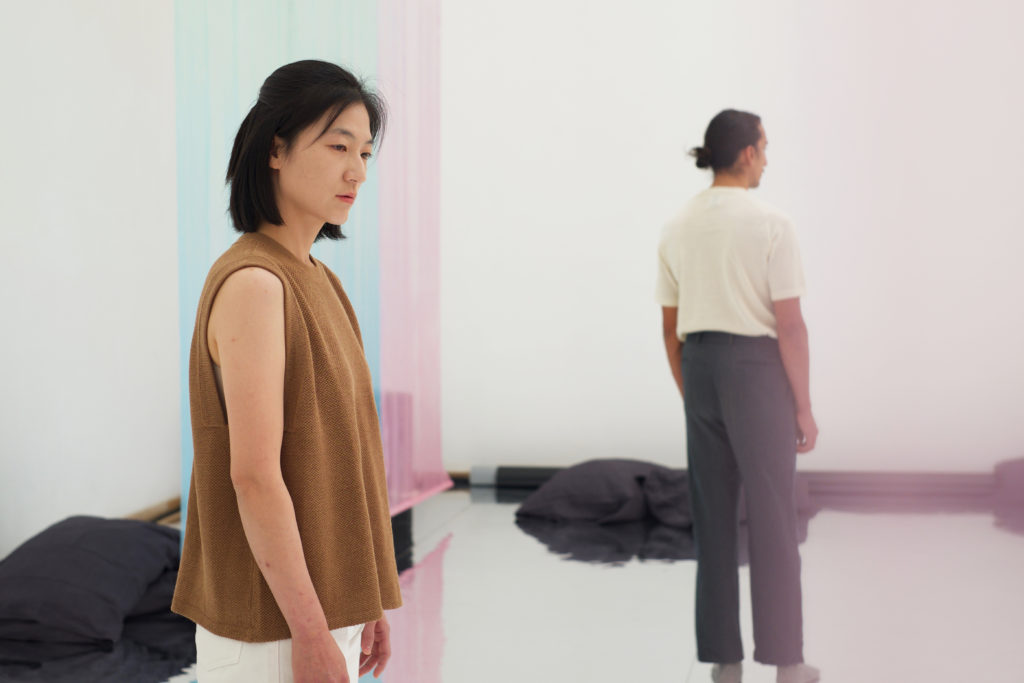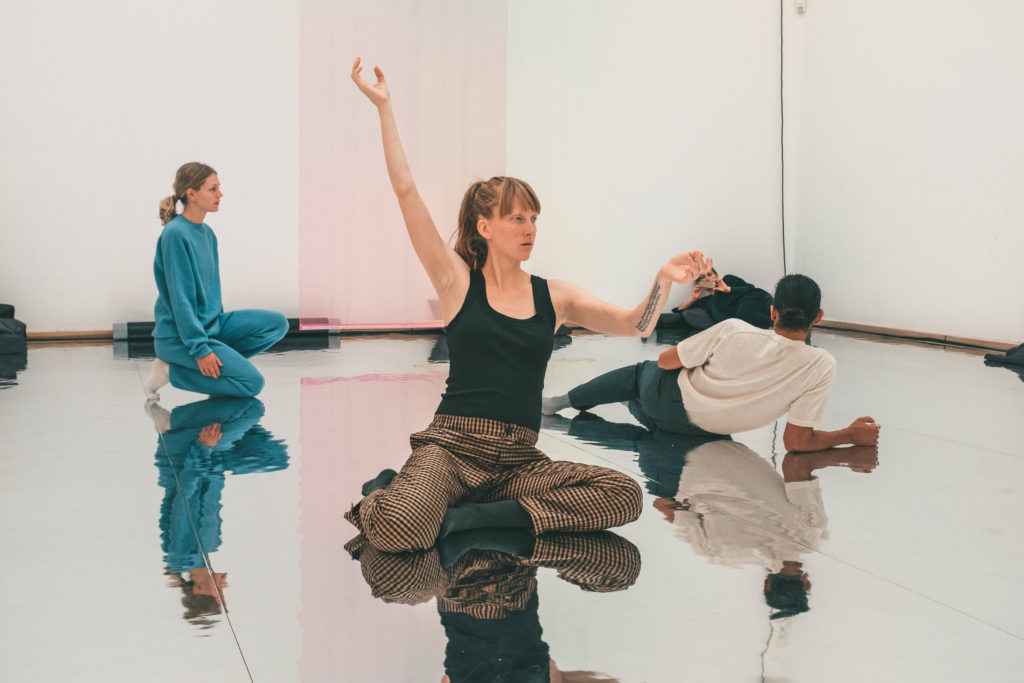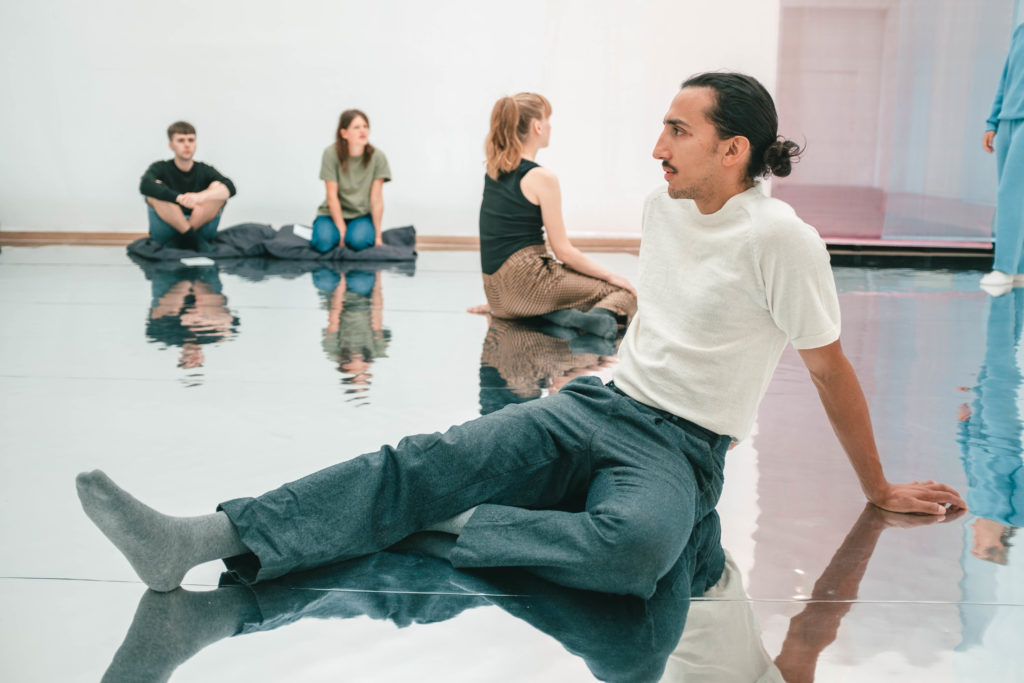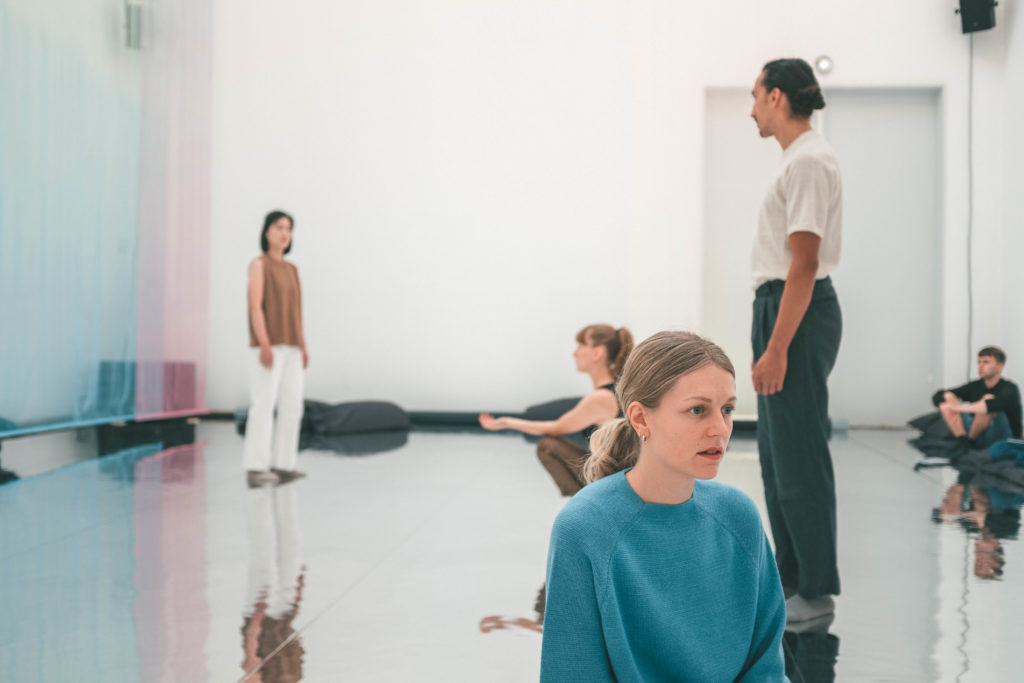 PERFORMANCES
September 12th-13th, 2019 | "SIDance", Seoul (KR)
March 5th, 2019 | "Det Frie Felts Festival", Copenhagen (DK)
November 3rd, 2018 | "Power of Women Festival", Copenhagen (DK)
September 24th-30th, 2018 | Kunsthal Charlottenborg, Copenhagen (DK)
February 16th-17th, 2018 | UniArts, Helsinki (FI)

ALITY comes from an enduring question about the possibilities of subversion/utopia. As a choreographic work it attempts to stay in a realm of possibles from which concrete instances may come into being. It is an experiment in indeterminacy, thin images that appear unbidden and glide between the lines of common readability offering spaces for the imagination to exercise.

The bodies in ALITY are on par with the space as a material available for negotiation. The possibility is for all present elements to offer their energetic subtexts. The performers do not compose, they practice, and in the eschewal of a rationalist determination, new longed for sensations and spaces appear. There is no fiction, no predefined images. Not unlike the experience of staring into the tarot or a kaleidoscope, ALITY is a space of spaces that unfolds the more it is attended to.
CREDITS
Concept, Choreography & Staging: two-women-machine-show, Jonathan Bonnici
Performers:, Jonathan Bonnici, Marie-Louise Stentebjerg, Ida-Elisabeth Larsen, Yujin Kim, Emilia Gasiorek
Sound: S. Rieser
Space, Textile & Costume: Lea Paulsen
Graphic design: Sam Moore
Choreographic assistant: Amalie Bergstein Nielsen
Voice consultant: Emma Bonnici
Channeling consultant: Sunniva Høgsberg
Light consultant: Jesper Møller
Administration: Projektcentret
SUPPORT
In Residency: Laboratoriescenen (DK), Dansearena Nord (NO), PACT Zollverein (DE)
Co-production: Dansehallerne, Kunsthal Charlottenborg, Theatre Academy – University of the Arts Helsinki
Supported by: The Danish Arts Foundation, Knud Højgaards Fond, Beckettfonden, Oticon Fonden, Københavns Kommunes Scenekunstudvalg, Carcel